Browns Living is the premier assisted living management company in Wisconsin, specializing in the care of members with behaviors stemming from Traumatic Brain Injury (T.B.I.), Developmental Disability (D.D.), and Mental Illness (M.I.) diagnosis. Our facilities and staff are uniquely equipped & trained to care for individuals that require a high staffing pattern with 1:1 and 2:1 Caregiver to Resident ratios.
To refer an individual with behavioral challenges to Browns Living, Email referrals@brownsliving.com
Our Mission
Our mission is to guide and care for individuals with complex behaviors to achieve a quality of life in the community.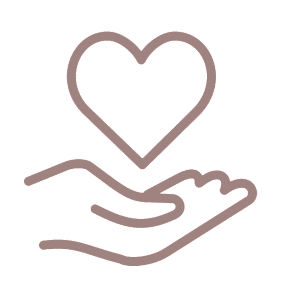 Our Vision
To achieve this mission, we strive to be recognized as the premier, preferred provider of behavioral group homes. We provide individualized care and services in pursuit of personal growth for our residents. We offer compassionate care in our safe, loving, and welcoming homes.
Thank you for taking the time to learn more about Browns Living. If you have a specific individual in mind who could benefit from our services, we would love to partner with you.
Corporate Offices

8:00am to 4:00pm Monday–Friday
Employment and Payroll Verifications
Phone: 715-502-3431 Fax: 715-575-8078
humanresources@brownsliving.com
Human Resources Department
Megan Heisler, Human Resources Manager
humanresources@brownsliving.com
Accounting Department
Jennifer McClellan, Controller
blaccounting@brownsliving.com
Bank Confirmation
(715) 502-3419 Jan Samson –

Stephanie Armstrong, CAO
 sarmstrong@brownsliving.com
Romie Mickens, COO
rmickens@brownsliving.com
Director of Operations
Ryan McDowell (715) 660-0589
Admission Referral
referrals@brownsliving.com
We are looking forward to working with you!
Browns Living Creates Environments Across Wisconsin to Support Residents with Behavioral Challenges
Browns Living manages at least one home in the following cities. New homes are created on a regular basis for residents with specific behavioral support needs.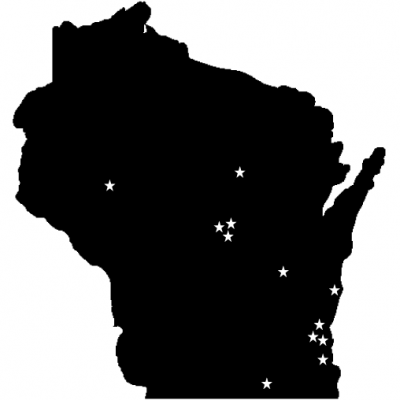 Are you currently employed as a caregiver? Interested in a new career as a Caregiver? With Browns Living, you'll get low-cost insurance, great recognition, and bonuses! Do you want to just care for one resident on your shift? Do you want to work with kind, supportive co-workers? Browns Living offers advancement opportunities in this rewarding career! Learn more about receiving a sign-on and referral bonus now!
Our strong reputation for delivering superior care begins with our skilled, caring, hardworking employees.
Many individuals begin working for Browns Living as Resident Assistants to gain valuable experience. Some work as Browns Living Resident Assistants while completing college courses in psychology, sociology, criminal justice, and other fields. Others start with Browns Living as Resident Assistants before moving up to become Browns Living leads, managers, and regional directors. As these employees gain the experience they need to move on with their careers, it creates frequent opportunities for others to begin their journeys as Browns Living Resident Assistants.
Jobs are available in the following areas of the state:
Fall Creek
Wausau 
Wisconsin Rapids
Stevens Point
Sheboygan Fall 
Fond du Lac
Oshkosh
Milwaukee
We'll help you reach your full potential
Browns Living provides the tools, training, resources, and motivation to help every employee reach their full potential and deliver the best care possible. If you are naturally caring, friendly, hard-working, dedicated, honest, and loyal, you have what it takes to become a member of the Browns Living team. Once you join our team, the sky is the limit! As our companies continue to grow, you will have opportunities to advance in your responsibilities and wages as you gain more skills and experience.